July 2, 2020

Sonja Scheuring presented hers and Michael Gebel's current work on "Examining the Dynamics of the Effects of Early Career Fixed-Term Employment Trajectories on Subjective Well-Being in Germany: Entrapment and Stepping Stone" at the European Consortium for Sociological Research (ECSR) 2020 online conference for young researchers.
She was very happy that the conference could take place in an online format of the ECSR 2020 annual conference, which was planned to take place in Amsterdam. Moreover, she is grateful for the great organization and to receive valuable feedback from other early career researchers in the session on "Policies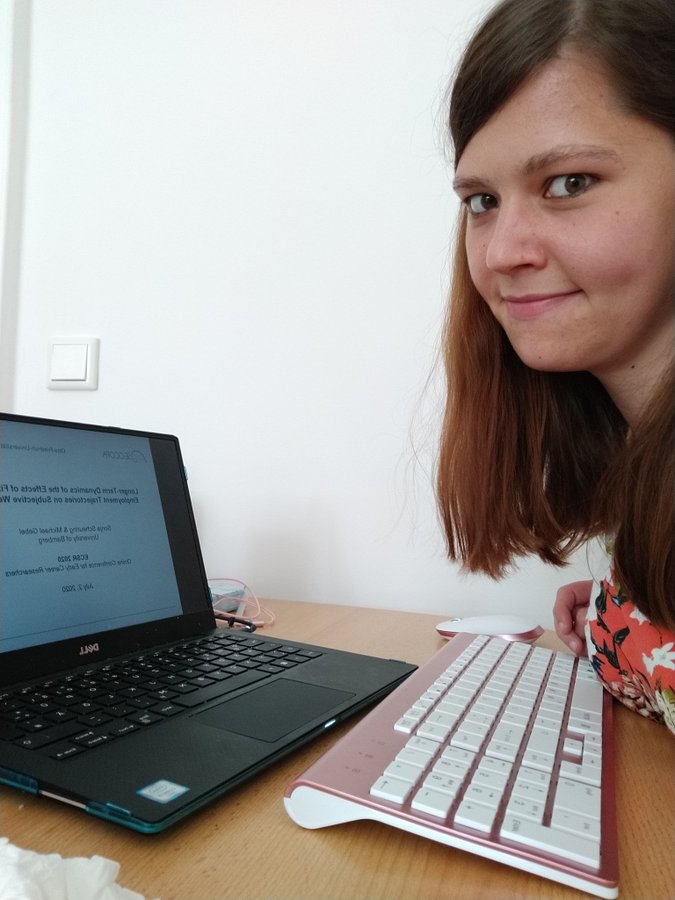 and family" chaired by Christiaan Monden.
First results of the SECCOPA presentation by Sonja Scheuring emphasize the advantages of fixed-term employment regarding well-being when compared to unemployment and no disadvantages when compared to permanent employment contracts.