April 5, 2019

Prof. Dr. Michael Gebel gave a keynote on "The role of temporary employment in the early career: A research agenda" at the 1st Meeting of the Institute of Employment Research (IAB) – University College London (UCL) Anglo German Early Career Quantitative Education Researchers' Network at IAB Nuremberg.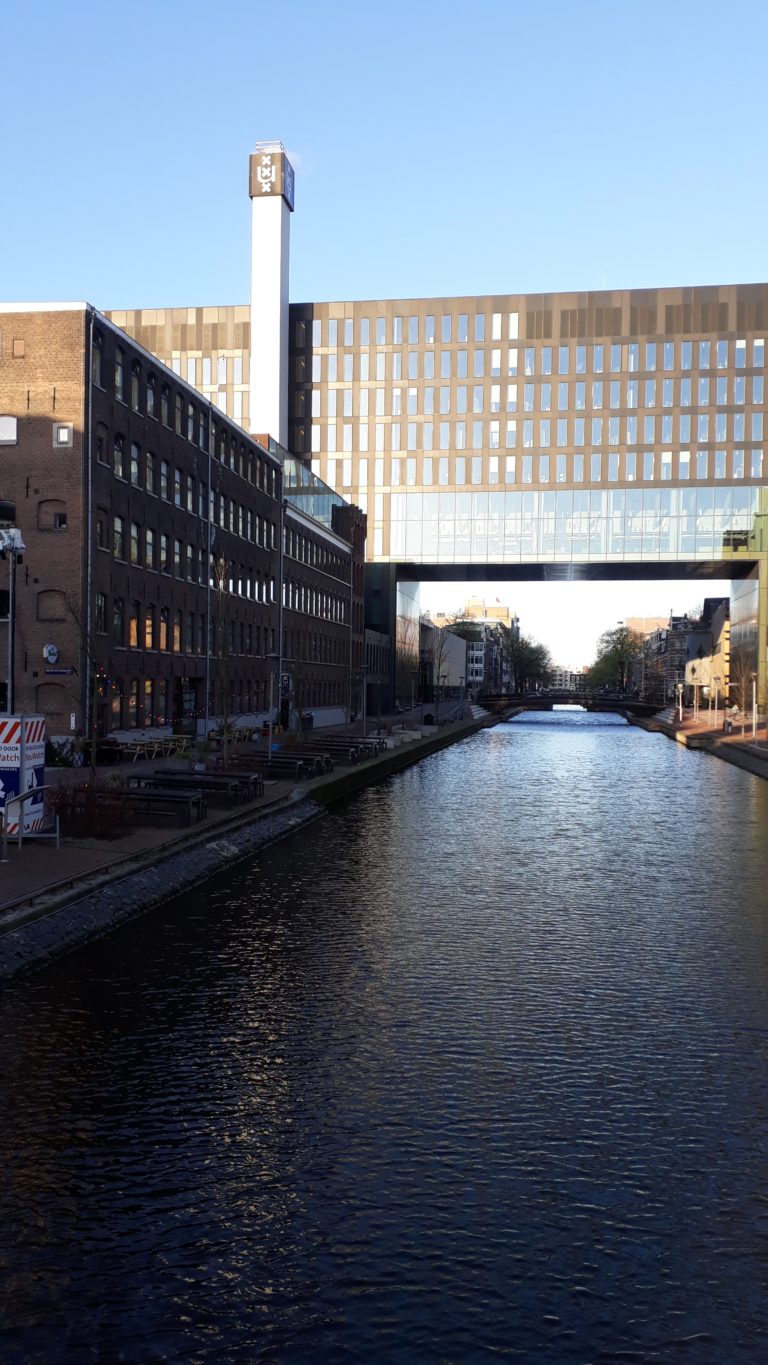 April 1 – 5, 2019

Sonja Scheuring attended the greatly organized Integrating Research Infrastructures for European Expertise on Inclusive Growth (InGRID-2) Spring School on "Vulnerable Groups on the Labour Market" – Determinants and Consequences of Economic Vulnerability across Europe at the University of Amsterdam. Moreover, she was invited to give a presentation on her recent work-in-progress on "Temporary Employment and Subjective Well-Being: Empirically Testing the Latent Deprivation Model within and across European Countries".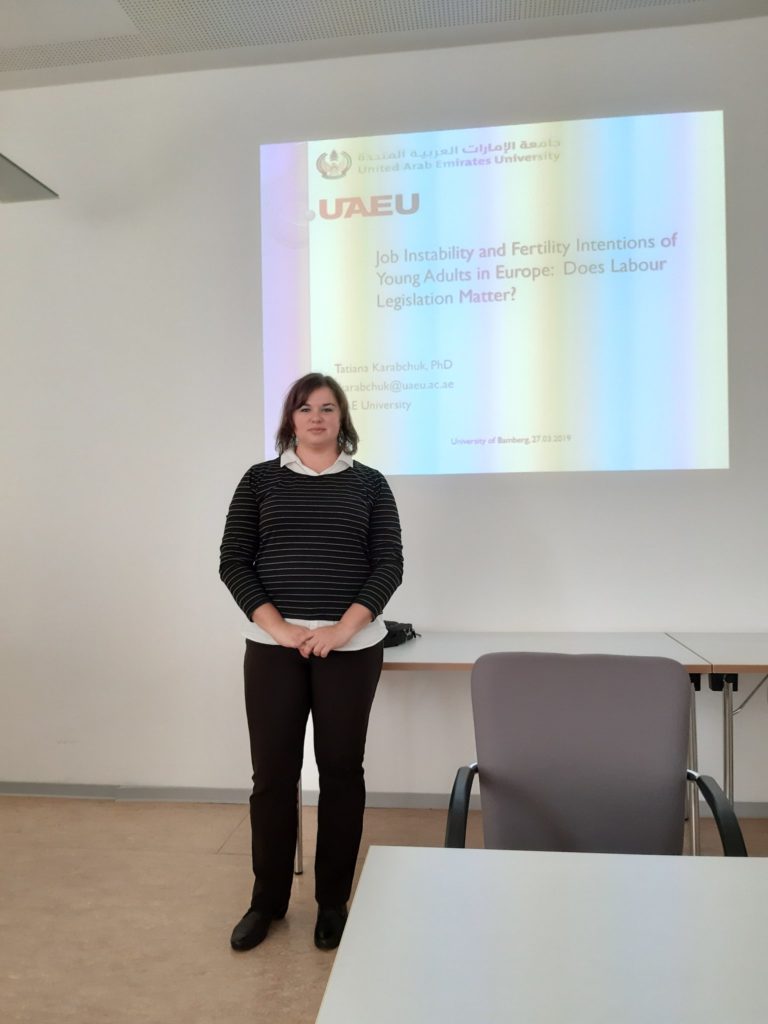 March 25 – April 1, 2019

The SECCOPA team profited a lot from the fruitful exchange and discussions with Prof. Dr. Tatiana Karabchuk during her research stay at the Chair of Methods of Empirical Social Research at the University of Bamberg.
March 21 – 23, 2019

Dr. Jonathan Latner and Sophia Fauser gave two presentations on first results of the SECCOPA project, focusing on the effects of temporary employment on poverty and wages at the ISA RC28 spring meeting in Frankfurt, hosted by the Chair for Social Stratification and Social Policy (Prof. Markus Gangl).