October 18 – 19, 2019

Prof. Dr. Michael Gebel held a presentation on "Labor Market Transitions and Intergenerational Support. Evidence from German Panel Data" at the ISA-RC06 and VSA International Conference on The Family in Modern and Global Societies: Persistence and Change in Hanoi. This is ongoing joint work with SECCOPA international collaborator Prof. Anna Manzoni, PhD, from North Carolina State University, USA. 

Trento School of Applied Quantitative Research (TN-SQUARE)
October 9

– 11, 2019
Dr. Jonathan Latner participated in the first advanced training school on key themes of sociology as analytical, quantitative and interdisciplinary social science, thus involving sociological, economic, demographic, statistical and computer science approaches. This years theme focused on, "Household dynamics, family events, and inequalities in the life course". Presenters included Juho Härkönen, Thomas Leopold, Daniele Vignoli, Jan Skopek, and MD (Anne) Brons.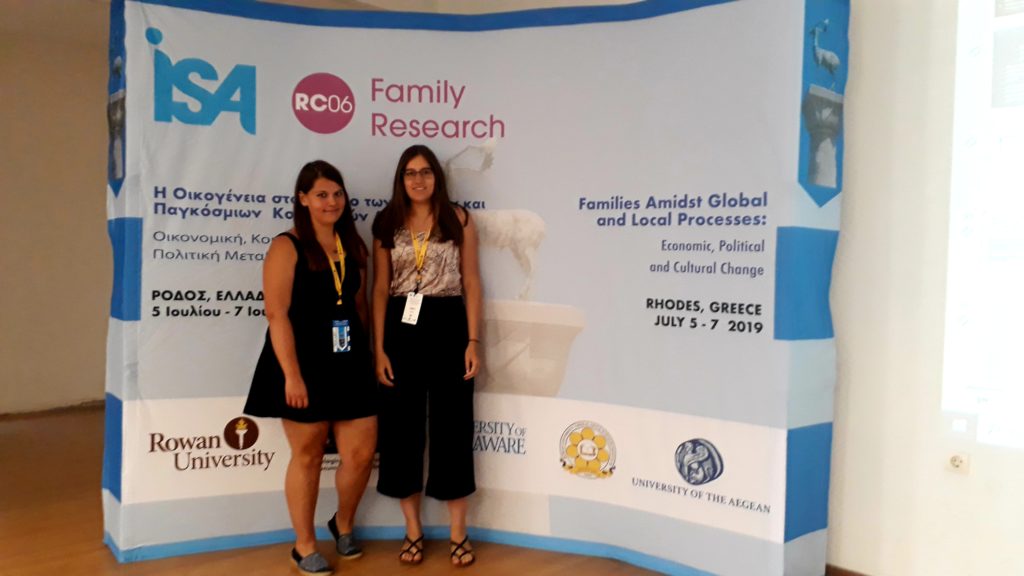 July 5 – 7, 2019

Sophia Fauser and Sonja Scheuring had the opportunity to present two papers, which are work-in-progress, at the International Sociological Association (ISA) Research Committee 06 (RC06) Family Research International Symposium on "Families Amidst Global and Local Processes: Economic, Political and Cultural Change" from July 5 – 7 at Rhodes Island, Greece.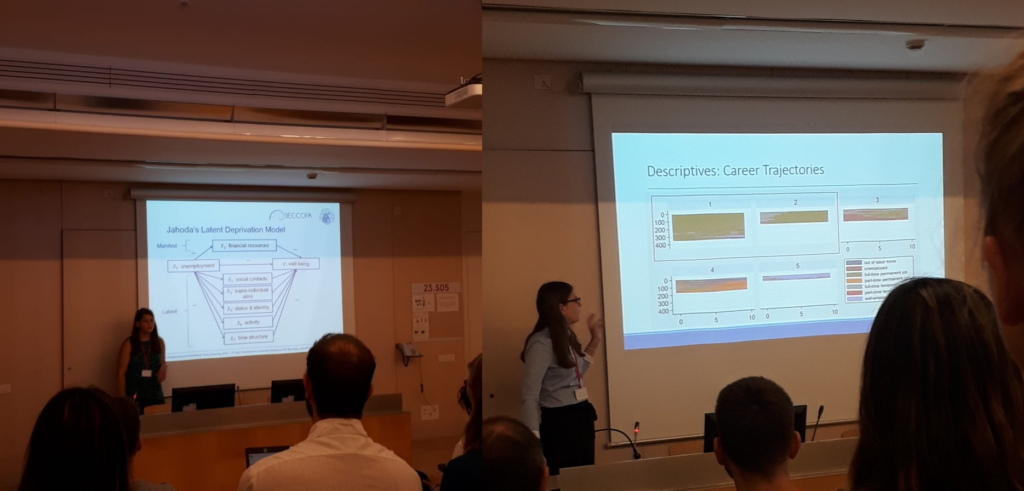 June 20 – 21, 2019

Sonja Scheuring and Sophia Fauser took part in the 3rd Joint Graduate Conference at the University of Pompeu Fabra in Barcelona, Spain. This conference brings together PhD students from Germany (BAGSS), the Netherlands (Tilburg University), Italy (University of Trento) and Spain (DemoSoc, University of Pompeu Fabra) and offers excellent opportunities for international scientific exchange.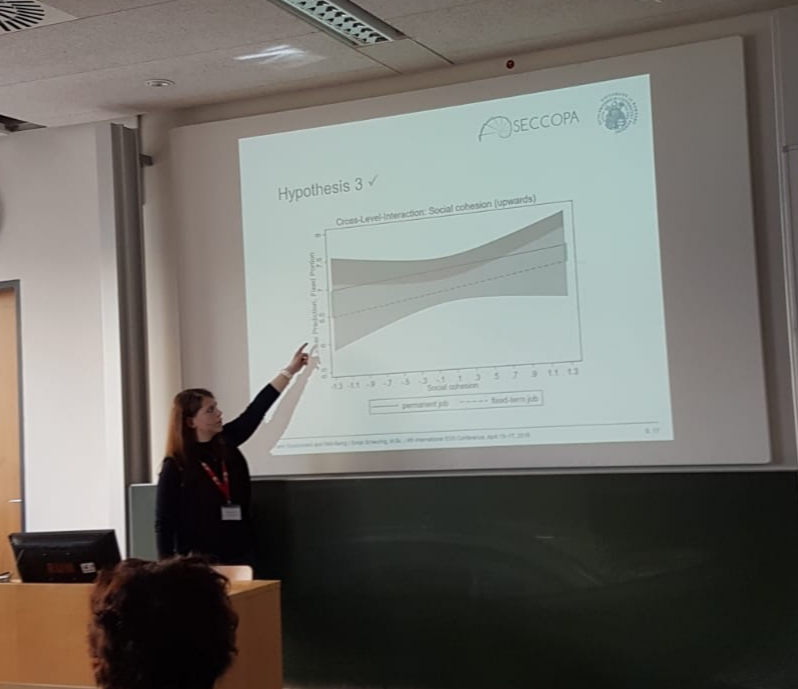 April 15 – 17, 2019

Sonja Scheuring tried to give first answers to the question on the 4th International European Social Survey (ESS) Conference – Turbulent Times in Europe: Instability, Insecurity and Inequality at the University of Mannheim.