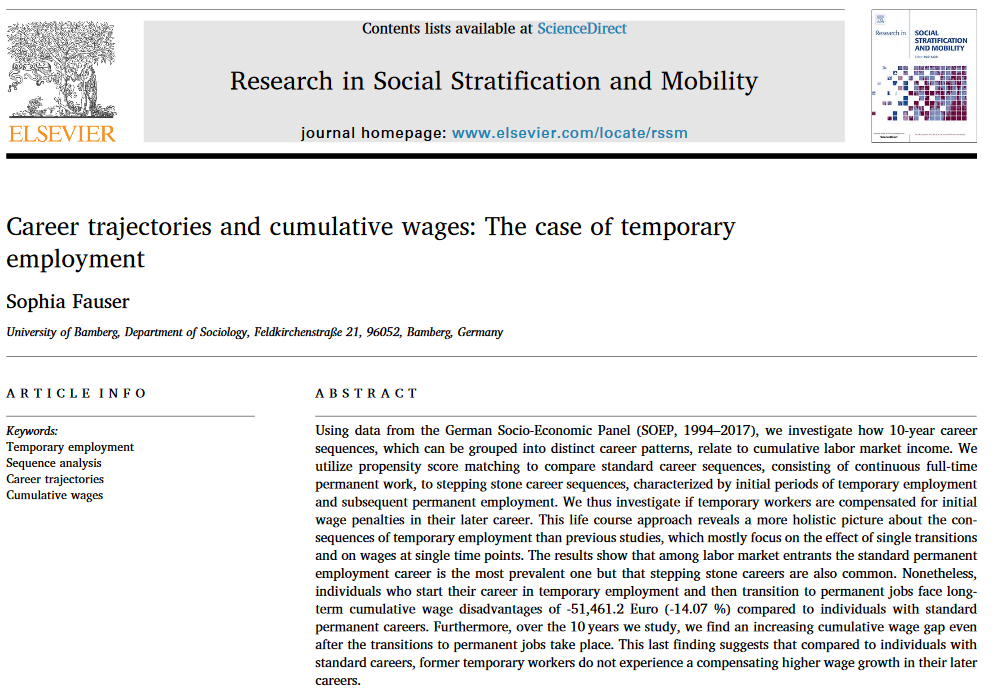 July 27, 2020

Sophia Fauser published an article on "Career trajectories and cumulative wages: The case of temporary employment" in the SSCI-listed journal Research in Social Stratification and Mobility.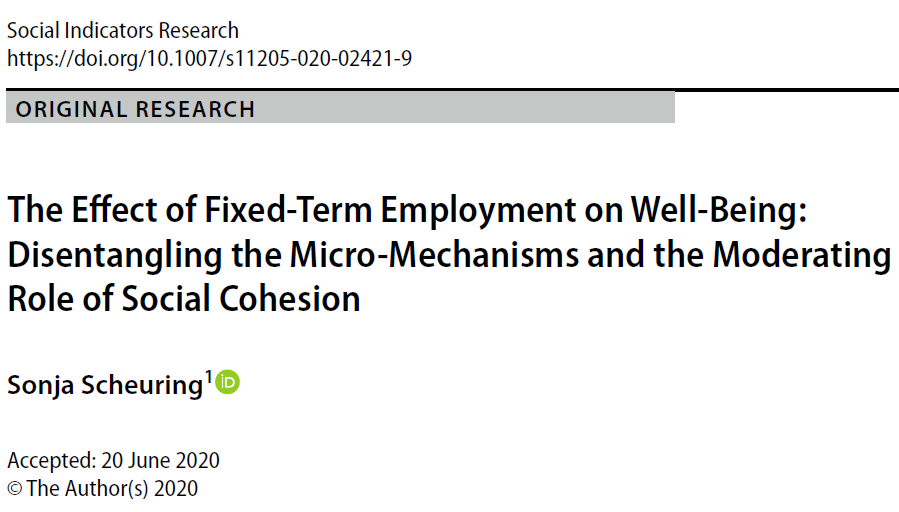 July 2, 2020

Sonja Scheuring published the first SECCOPA article on "The Effect of Fixed‑Term Employment on Well‑Being: Disentangling the Micro‑Mechanisms and the Moderating Role of Social Cohesion" in the SSCI-listed journal Social Indicators Research.​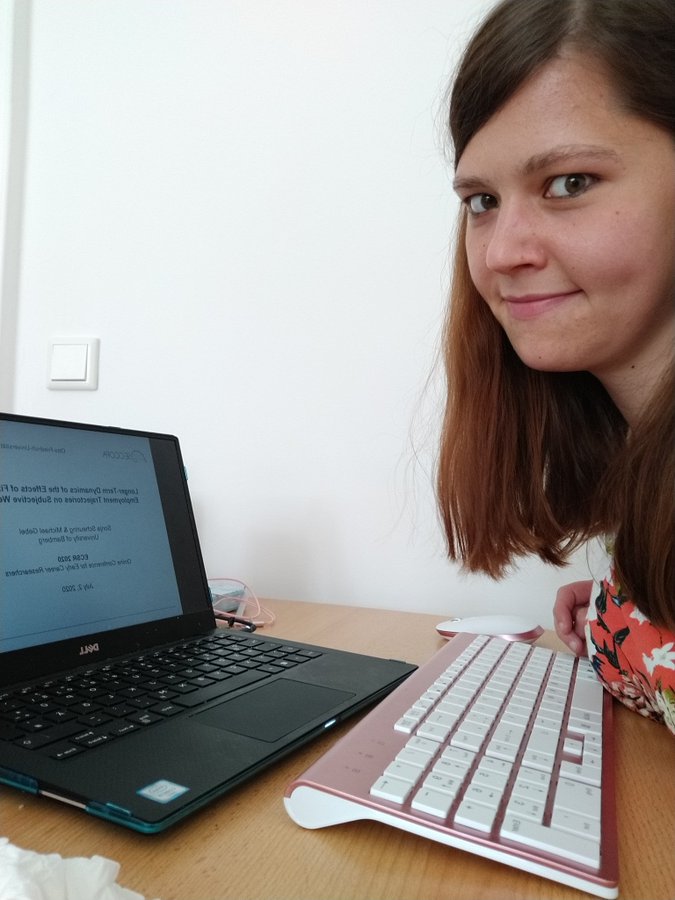 July 2, 2020

Sonja Scheuring presented hers and Michael Gebel's current work on "Examining the Dynamics of the Effects of Early Career Fixed-Term Employment Trajectories on Subjective Well-Being in Germany: Entrapment and Stepping Stone" at the European Consortium for Sociological Research (ECSR) 2020 online conference for young researchers.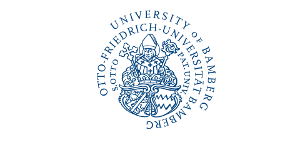 April 1, 2020
The SECCOPA project has been selected as the "Research Project of the Quarter" of the Faculty of Social Sciences, Economics, and Business Administration of the University of Bamberg for presentation on the Faculty Research website. The project presentation (in German) provides information on content and goals, method, (first) results, social relevance and possible uses of the results and current publications.
March 31, 2020
The second newsletter for our project looking on the socio-economic consequences of temporary employment: A comparative panel data analysis (SECCOPA) is now available.